So, the time has come. It's time to ditch the SPF in return for soft cashmere jumpers and evenings spent enjoying a thick homemade hot chocolate, layered with whipped cream. 
Yes, fall is here!
It may take some time to adjust both emotionally and physically to this unfortunate and drastic change. But it is okay… we are all in this together.
To help you prepare, below are some of our top tips to getting the home ready for the new season. Helping you to be ready for when the winds start rolling in, and cloud cover is as bright as the day gets.
From the addition of texture to your home, whether this being velvet seating to the importance of Autumnal scents, read our simple tips on having a memorable and delightful Autumn and how to best to decorate your home. 
Get The Colour Scheme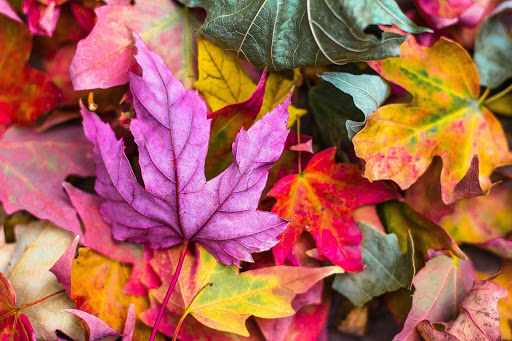 One of the most prominent aspects of autumn is the gorgeous selection of colours that scatter themselves along pavements and streets. Not just suited to the colour of leaves, Autumnal colours can nicely glide their way through any home with some thought and creativity.
We all know the beautiful colours, from the various shades of red and yellow, to the warming orange and browns. Igniting the emotions of warmth and comfort, there is something relaxing about these typically Autumn related colours.
Allowing these delicate colours to flow gently through your home this autumn season will be sure to add a layer of warmth after a long day in the cold.
Interior Design Your Way Through The Cold
It may be getting chillier by the minute outside, but that doesn't mean your home has to replicate this. There are many ways in which you can create the perfect fall setting from bedroom dressers to your bathroom vanity. From the simplest accessories, to the more heavy duty decor, allowing you to truly capture the season and all of its beauty.
Create a display
For some added Autumn style, and to make a feature out of the change of seasons, start by creating a display. Choosing a spot that can be enjoyed and appreciated, either place your fall display by the front door or in the centre of the dining room.
Adding a mixture of pumpkins and small gourds, consider adding some white pumpkins for added drama. To the Autumn display, fresh fallen leaves and scented candles are also well received, helping to create the perfect entrance, warming and embracing you after a long day.
Foliage Display
There is something special about a foliage display in the home. For those wanting to bring the outdoors into their home this Autumn, look no further than a foliage display.
By using Autumnal plants with a mixture of yellow and orange leaves, why not consider using a pumpkin as a base to store the foliage? Looking superb in the centre of the coffee table or on the mantelpiece, turn your foliage display into a focus piece. Fitting perfectly into all styles of home, an Autumn foliage display is best paired alongside some tall, brass candlestick and some mini squashes.
Textures Are Your Best Friend
Just as we layer up to brave the colder weather and to keep warm, do the exact same with the home! We may have indoor heating and radiators, however the houses' aesthetic doesn't need to resemble that of a crisp, clean area with plain white walls and wooden flooring. Throw some textures and layers into the home to make it feel cosy and inviting.
Pillows and blankets 
It's not hard to make the home feel that little bit more autumnal. Simple to do, simply add a tier of large pillows along the lounger, or drape faux fur blankets to act as throws for the armchair.
Along with looking superb, these additions come in handy when getting cosy, snuggling up to watch a film on a grey Autumn's evening.
Loungers 
For those with a higher budget, or perhaps you are just crazy about Autumn, then why not consider swapping your seating for something a little cosier? Rather than a leather sofa, opt instead for a thick fabric settee made from either cord or crushed velvet to provide the best area to snuggle into while feeling like you're on a cloud. And why not pair it with a matching velvet footstool, helping to bring the whole collection together and add a touch of elegance to your comfort, for a more enjoyable evening.
The perfect finishing tip would be to switch out the cotton and linen for the luxurious velvets and knits to make the home nice and toasty.
Pumpkins Arrangement
Subtle and fun, embrace the fun of fall and consider the addition of Pumpkin arrangements around your home. Found of small side tables and corners, add miniature pumpkin displays to cheer you up as you go about your home. When creating a pumpkin arrangement, add some live plants into to mix.
Lighting
One of the cosiest things on a dark evening while the rain is pouring and the heating is on full blast, is the addition of some lights around the home. These can be in the form of lamps or ceiling lights in an inviting reading corner, to candles dotted around the bathroom. 
When using lighting to brighten up our home during the darker months, we recommend creating a lighting display. By placing fairy lights into glass jars and dotting them around the house, you can create an enchanting and relaxing zone to spend your evenings. When creating a light display, use old jam jars, terrariums and glass bowls.
Seasonal produce display
Autumn is a fantastic time of the year. Not just for the changing colour of the leaves, but also in the produce that can be harvested. From squashes, pumpkins, apples to green beans, create a display with fresh seasonal produce in the centre of your dining table or the counters in your kitchen.
For a finishing touch to your seasonal product display, consider adding a pinecone and cloves of cinnamon.
Autumn Scents
The importance of smell is an important and key feature in your home. One of the first things that you experience when walking in through the front door, be hit by a delightful and tantalizing smell when returning home. From pumpkin spice to cinnamon, to create that Autumn aroma to savor, consider lighting a fire, for that wood burning scent that fits hand in hand with Autumn.
Lay the table
Make your dining table the centre of your home this Autumn and lay it for a season of delicious dinners and entertaining evenings. Whether you are serving dinner for your family, or entertaining guests, lay your table for an evening of laughter and memory making.
By setting the table with glasses, placemats, napkins and with a centre display, you can invite and excite guests as they sit down to sample your home-cooked treats . Pairing a pumpkin orange with brass and gold tones, you can add a sophisticated and autumn feel to your dining room.
With pumpkin napkin holders and the addition of fallen leaves to your table, this is the perfect opportunity to try something new and to have some fun with your decor. 
Arts and Crafts
Along with being a superb way to spend an afternoon, for some Autumn magic and to create a fun and homely area for the family to enjoy, consider framing and displaying your children's Autumn work.
From fallen leaves used to create a fall collage to leaf printing, create memories and decorate your home with homemade art.
Summary
Saluting the summer goodbye, does not have to be sad. Although we will all miss the summer, with a few simple techniques, you can create a warm and inviting atmosphere to hibernate in.
By preparing for the upcoming autumnal months, and by improving the style of your home decor, you can add some excitement and charm to your home. 
By getting creative and staying active, you can create an exciting and enjoyable Autumn for not just yourself, but family and guests. 
Like our ideas, share with us how you plan to update the decor of your home this Autumn.
The article Dazzling Colours Of Autumn- How To Prepare Your Home For A Fantastic Fall Find more on: keepitcartesian